Thinking about Marriage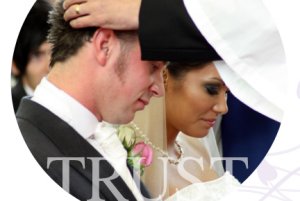 "Hi. You're most probably looking at this page because you've recently got engaged and are planning to get married. Congratulations!
We believe that marriage is a wonderful gift from God and that marriage is good for you and your relationship. We also believe that there is something very special and significant about getting married in church and making your wedding vows, not only in front of family and friends, but before God.
At St. Lawrence's, we are committed to promoting and supporting marriage. As a church, we do our very best to make every wedding service special and personal to the couple. But a church wedding is not just about the big day itself. Your wedding day is just Day 1 of the life-long adventure that is marriage.
We as a church are also committed to helping couples reflect on the importance of the marriage vows and the difference they will make to you, as well as helping you plan a memorable wedding day. We also look to explore the spiritual dimension of marriage and see how faith and God can strengthen your marriage.
So, if we are able to help you, we would be delighted to do so. We've put together a couple of leaflets that you can download with more information.
We look forward to hearing from you."
For more information about getting married at St. Lawrence's, please fill in our online form and we'll get back to you as soon as possible.
You may also like to visit YOUR CHURCH WEDDING for helpful ideas about planning your wedding.