Our 'Open the Book' team usually goes into a number of First Schools in Biddulph to bring Bible stories to life in whole school assemblies. They're always on the lookout for new thespians.
Here are some of the team members: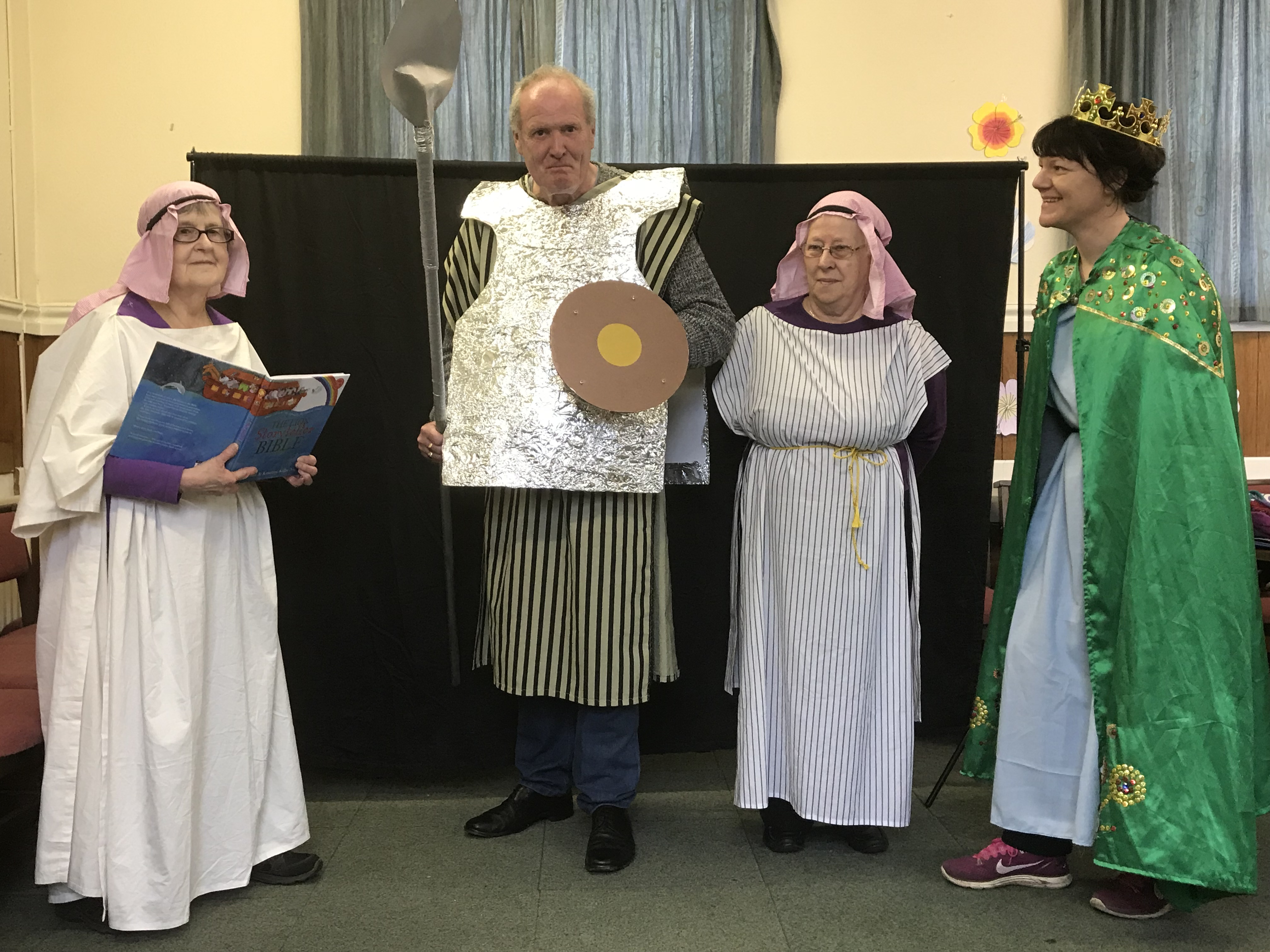 Open the Book is a programme of dramatised Bible stories published by Bible Society, which are presented by a team of volunteers in local primary schools in an accessible and enjoyable way.
St. Lawrence's team visit Oxhey and Kingsfield First Schools during term time.
The set script is read from a book and illustrated with the aid of props and costumes, usually one or two pupils are invited to dress up and be part of the presentation. The team find this to be a fun and rewarding experience.
If you are able to commit approximately an hour on Tuesday and/or Thursday afternoons every fortnight and are willing to dress up and do a little acting (no memorising required), your help would be much appreciated.
If you'd like to be part of the 'Open the Book' team, please CONTACT US.