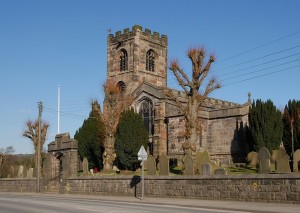 St. Lawrence's PCC (Parochial Church Council) is the decision making body of the church. It consists of our clergy and churchwardens, together with representatives of the laity. It meets 6 times each year.
Legally the council is responsible for the financial affairs of the parish church and the maintenance of its assets, and also for promoting the mission of the church.
The Standing Committee of the PCC also meets 6 times each year primarily to plan the agenda for PCC meetings but also to transact any urgent business between council meetings.
Our Churchwardens represent both the members of the church and the wider community. They are legally responsible for all the property and movable goods belonging to the church and have a duty under ecclesiastical law to keep an up to date terrier of the property and an inventory of the valuables, and to produce these lists for inspection in case of a visitation or other inspection.
Our PCC has a number of sub-committees that look after:
Mission Support & Giving
Finance