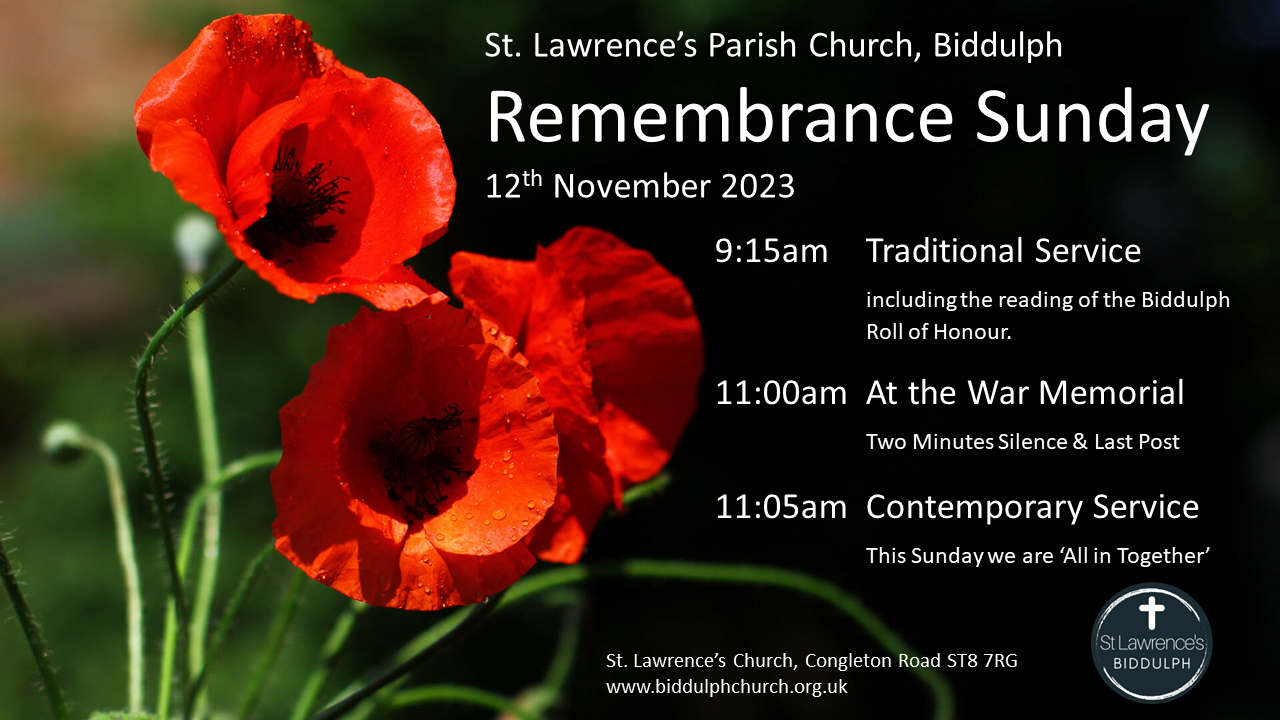 ---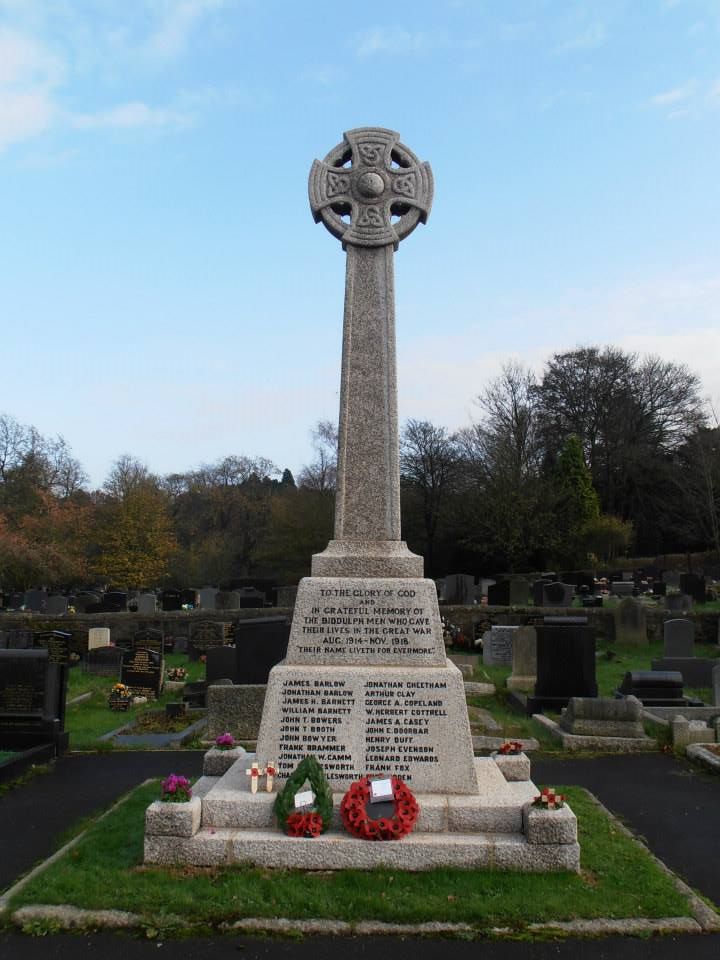 Although Biddulph's main Civic Act of Remembrance takes place at the War Memorial in the Town Centre with two minutes silence observed and wreaths are laid by civic leaders and the Royal British Legion, an Older War Memorial, containing the names of those who gave their lives in the Great War (1914- 1918), is situated in the churchyard at what was then the centre of Biddulph*, St. Lawrence's Church.
Each year, at 11am, also on Remembrance Sunday, an Act of Remembrance, including two minutes silence, the laying of wreaths and the sounding of the Last Post, is also held in the churchyard. The names of those listed on the Memorial may be found HERE. The names on the Biddulph Roll of Honour are also read out at the 09:15 Traditional Service on that Sunday.
Inside St. Lawrence's Church is a board that contains the names of all those from Biddulph who served in World War I and a book containg the names of those who served in World War II.
* – Until around 1930, the current town centre of Biddulph was known as Bradley Green, a seperate village. The area around St. Lawrence's Church, including Biddulph Grange Estate and Biddulph (Old) Hall, formed the ancient village of Biddulph.